From Slippits - Fabulous Court Hearing
We reached out to Coach Michael for our most recent court hearings. He quickly jumped on board to offer a helping hand. He offered us a structured plan of action. First and foremost, file our motions immediately as it would take time to get a court date. We reviewed how the parenting plan was disobeyed. Wrote that out clearly. What needed to be done to rectify the situation. Finally what we needed from the courts to be made whole again. We reviewed what we had written, made a few adjustments to remove all the emotions so that the motions filed represented the facts and the facts only. From there he guided us through:
How to gather the facts, organization, reviewing paperwork, presenting our case, how the other side would react, our court conduct, and Coach Michael even went through a mock court hearing with us to get us comfortable with asking the questions we had prepared for the hearing.
This was done over a period of several e-mail exchanges and several phone calls, taking it slowly so that we didn't feel overwhelmed by the process. Coach Michael took the time to make sure that we felt we could stand on our feet.
*With Coach Michael's help we felt empowered.*
Prior to speaking and receiving guidance from Coach Michael we felt that we had to take what his ex wife was dishing out. We felt that we had to come into compliance with his ex wife's demands. Coach Michael was able to assist us with the understanding that the courts are open to both parents. If we were wronged by his ex wife, it was OK to seek the courts intervention.
DH went into court feeling that he could do this. DH felt confidence!! DH felt strong in his convictions. DH was able to stand up for himself in a way that he thought impossible. Thanks to Coach Michael, DH was able to enter into the court room feeling as though his voice would be heard and it was!!
Slippits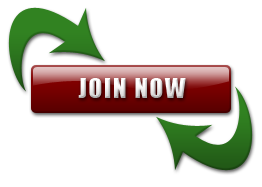 NEXT 25 MEMBERS GET 15% OFF

Use Coupon Code: 0ECEE7D3D7

See all membership types and benefits here.